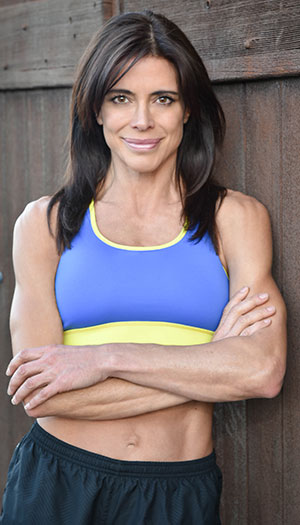 A mentor, educator, and forever student, Rana has more than 20 years experience in mind, body, and coaching practices. Rana's professional modeling career landed her multiple health and fitness magazine covers, advertisements, billboards, and national commercials. Her success was greatly enhanced by her fit body, healthy lifestyle, and outgoing personality. While pursuing her career in NYC & LA, she also competed in windsurfing and running races. Her passion for heli skiing, snowboarding, and long distance bicycle touring began at age 22. Yoga became the glue that protected her from injuries which began at age 21. She completed her first teacher training with the famous "Yoga Works" in Santa Monica, California in 1997. Since then she has completed additional teacher trainings with Eric Shiffman, Rod Stryker, Paul Grilley, and Anna Forrest. Her drive was ashtanga yoga and practiced this style regularly for 12 years!
Rana also completed a 500-hour massage therapy certification from Santa Monica Healing Arts College in 1996. Celebrity clients include: Madonna, Melanie Griffith, Rodger Clemmins, Phill Nevin, Tommy Armour, Don Johnson, and Daryl Hannah. With her combined knowledge of healing through postures, hands, and a healthy lifestyle, Rana took her first Pilates certification with Polestar Pilates and Elizabeth Larkam in 1998.
Since then she has also taken certification programs with Body Arts And Science, and Retrofit Pilates of Los Angeles. She is certified through Barbara Wintroub/Retrofit Pilates. Her style has always been a rehab style with a powerful fitness and conditioning base. Most recently, Rana's passion has included cycling and fundraising for the Challenged Athletes Foundation which included a ride from San Francisco to La Jolla in 2015. Because of her sports background, coupled with the need to look and be her best, Rana has been most places that her clients have and is able to help them reach their dreams.
Pilates Certified : Retrofit Pilates LA
Yoga Certified: Yoga Works LA, Anna Forest LA
Massage therapy: Santa Monica Healing Arts College
Golf Biomechanic & Holistic Lifestyle Coach: Paul Check Institute Vista, CA
Spinning: Jonny G/ MADOG
Yoga: Power yoga, slow deep release and corrective programs
Stretching- facilitated stretching
Body shaping and weight loss
Posture analysis
Post re-rehabilitation training
Golf Biomechanic & Holistic Lifestyle Coach: Paul Check Institute Vista, CA
Spinning: Jonny G/ MADOG